Top 3 Reasons to get a Trailer and Container Wrap
Everyone is talking about fleet wraps nowadays and for good reason. Trailer and container wraps are one of the best ways of marketing your business or products in today's global market and cost-effective too! We're sure you have been sent so many articles about why you need one, and this is no different. We decided we wanted to talk to you about the big 3. Yes, 3 MAIN reasons as to why you should consider a trailer wrap.
Vinyl wraps of Commercial Trailers and Containers are a bit different than a regular automobile. Corrugated walls, Rivets, and Door hardware are carefully considered before printing vinyl. The process of re-printing graphics and positioning them on a digital picture for mock-design is always a good idea before any large size project.
We have attached some sample mock-ups so you can get a better idea.
Trailers serve many purposes, from transporting produce and goods to hauling livestock. These trailers can be driven all over America, giving your company a better chance of being seen by more people driving on the road. With great graphics and an interesting design, you will surely get more customers interested in what you sell. In a 2017 survey done by the Bureau of Transportation, they found that Americans take 1.1 billion trips a day – four for every person in the U.S. The average driver spends 55 minutes a day behind the wheel of their car. Imagine that!
Another reason to get a container wrap is that it is very cost-effective. For example, just for lettering and logos on a 15' box truck, the price would start at $650. That's not too bad compared to the cost of a billboard sign. In a huge area such as Houston, billboard ads can cost over $14,000 a month. These trailer wraps last for a longer period of time, so it is a great product to invest in for your commercial fleets.
Because your trucks spend so much time on the road and in inclement weather, there is that worry of, 'will my wrap be able to survive long periods of time on the highway'? Short answer: yes. Vinyl wraps are coated with a UV protectant that helps keep your color and design looking fresh and new, regardless of how long your vehicle is out in the sun or rain. Most leading manufacturers such as 3M and Arlon make sure that their vinyl is coated before shipping anything out.
ALTIUS Graphics offers a wide range of vinyl media from leading manufacturers, such as 3M, Arlon, Avery, Dennison, & Orafol. Call us at (832) 500-5160 for some sample work, or visit our pricing page to get a better estimate on your future commercial graphics!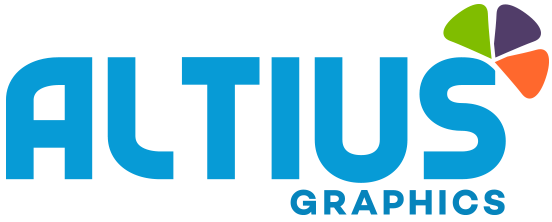 https://altiusgraphics.com/wp-content/uploads/2019/12/SAM_5022.jpg
1200
1600
Siddhartha Nayak
https://altiusgraphics.com/wp-content/uploads/2019/12/mm-logo.png
Siddhartha Nayak
2021-01-11 06:00:00
2022-11-03 00:55:00
Why invest in Trailer and Container Wraps?