New Digital Printing Technology
Digital printing is a vague term that has many things under its umbrella. But, we will be talking about large-format printing in relation to business signage and vehicle wraps. Today. I will be highlighting what exactly digital printing is in the sign industry, what technology is used, the process, and the new tech that is coming out. 
Digital Printing – What is that?
Digital printing is the process of printing digital-based images directly onto a variety of media substrates (Xerox). In the old days, if you wanted to develop a film, you had to have a variety of special equipment and a darkroom in able to do so. In recent times though, you can print anything from PDFs to Adobe files straight from your computer and onto a myriad of materials.
In the world of large-format printing (also called wide-format printing), there are a few types of print media. To name a few:
– Blueprints
– Posters
– Vinyl banners
– Vehicle wraps
– Outdoor signage 
Some advantages to this include the ability to print on a variety of materials such as vinyl, plexiglass, and many more. You can also choose between a glossy or matte finish, depending on what look or feel you are going for. UV printers are the best option when it comes to outdoor signage and fleet wraps because they coat the material with a UV protectant in order to keep it from deteriorating in a short amount of time. Most printers used water-based latex inks which are better for the environment, to achieve this. 
Digital Printing Process 
We will be giving a quick overview of the process (we might even make a more detailed blog later on!) of digital printing.
1. Create the design you want in a digital format. Most use programs such as Adobe Illustrator or Photoshop to do this. You want to make sure the size is correct and the colors will be able to print correctly on your material.
2. Send the file directly to the printer you will be using and it will get to work! Make sure the material is fed directly into the printer
3. Make sure the material does not get snagged or jammed
And that's it! It's a pretty simple process. 
New technology for Digital Printing
One of our favorite magazine subscriptions is Digital Output, they have such good information in between their pages and we highly recommend that you keep up with them as well! This is where we find the latest and greatest technology in the world of digital print. 
One product that we have seen a lot of commotion about, is the new magnetic films. Newlife Magnetics' new product line of these films provide a high-quality output for manufacturers. This is used for high-end displays and graphics for retail stores and businesses. They are available in soft satin or a luxury cotton finish.
Another product we would love to highlight is Epson's first UV flatbed printer. They introduced the SureColor V700 earlier this month. This printer features ten-color UltraChrome UV ink and achieves amazing prints on a variety of mediums. 
ALTIUS Graphics prides itself on the highest quality output for all your digital printing needs. Visit us at altiusgraphics.com to request a quote today!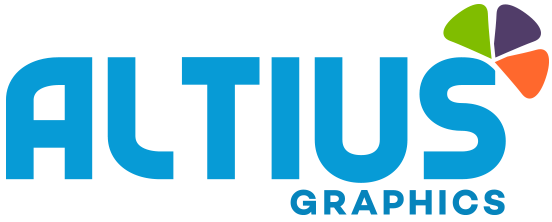 https://altiusgraphics.com/wp-content/uploads/2020/11/plotter-large-format-printer-printer-canvas.jpg
604
910
Siddhartha Nayak
https://altiusgraphics.com/wp-content/uploads/2019/12/mm-logo.png
Siddhartha Nayak
2021-01-15 18:00:00
2021-01-08 16:27:27
What is Digital Printing?