Houston Vehicle Wrap
How to MAXIMIZE your business visual communication to potential viewers?
The era of billboards is gone. They are too expensive to create, to maintain, and to capture only for a few seconds. Over a period of time, DYNAMIC (on-the-street) Advertisement is very effective. It's not about content is sliding on a digital screen, but it is about VEHICLE GRAPHICS. ALTIUS is your perfect partner in Houston and surrounding geography to work on vehicle graphics – visual communication needs.
We have more than 110 vehicle wraps in recent months. Customers come to us with repeat orders for the following advantages Graphics Design Our designers use your vehicle picture as a template and create your visual communication message. We conduct a one-on-one brainstorming session with the customer and present alternate designs, at no additional cost. We call it "Mock Presentation".
With customer's input, we get into detail design with dimensions of vehicle brought into the plan. Selection of Media Your budget, strategy helps in selecting appropriate vinyl media and over-laminate. We use industry-leading wrap materials from 3M, Arlon, Avery, and Orafol products. Duration of your visual advertisement campaign, spending capacity, applications (full wrap, partial wrap, decals, cut letters, etc) are factors of consideration.
Printing Vinyl ALTIUS uses HP Latex Technology and the most environmentally friendly process in present days. Latex ink is chemical-free and vinyl can be laminated without any delay. It has an instant-dry process. We avoid excess vinyl printing, reduce waste, and save on printing cost.
Houston Vehicle Wrap – Experience & Skills
Installation Labor Innovation in the installation process is ALTIUS strength. Altius Graphics has trained, experienced, installers with graphics design back-ground help in most productive way of installation. What we do:
Car Graphics Design, Car Wrap Print & Install, Vehicle Decals Design & Install
Full Wrap, Fleet Wrap, Partial Wrap, Decal Installation, Cut Lettering Graphics, Vinyl Lettering
Truck Wrap, Van Wrap, Container Wrap, Trailer Wrap, Food Truck Graphics, Golf Cart Wrap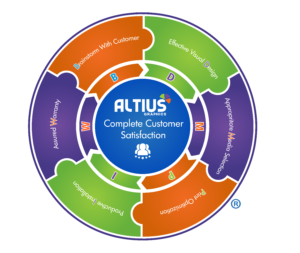 ALTIUS Wrapping Process is very innovative & customer-oriented. Its called "BDMPIW" Customer Brainstorming, Effective Designing, Media Management, Print Optimization, Productive Installation, Assured Warranty. We are just a call away. We will come to you to discuss, and share our customer references.