What to look for
So you wanna get a wrap for your car, huh? It can be very daunting task. What kind of wrap should I get? What sort of materials are out there? Maybe you don't even know what a car wrap is? Well, we are here to give you the low-down on how to choose the best wrap for your fleet.
WHAT IS A VEHICLE WRAP?
A car wrap is a new customizable technique used to help advertise your business while out on the road. You have a group of company cars for your employees? Consider getting a fleet wrap for them! While they're out on the road meeting with clients, more people will see them while waiting in traffic or walking down the street. They might even see them when walking out of a restaurant that you're having a lunch meeting at.
ARE THEY WORTH IT?
Are you asking "well, is it worth it?". The simple answer is, yes, It Is worth it! Car wraps are:
Cost-effective

Fleet wraps are definitely an investment, but they are the easiest way to showcase your company's logo and establish brand authority. They're also cheaper than getting a customizable paint job.

Long-lasting and durable

Using high-quality wraps like vinyl, these can last up to 3 years and are durable through inclement weather.

Versatile

Wraps provide custom graphics and design while traditional paint jobs do not. Since wraps are removable, you don't have to worry about a high-priced paint job that would more than likely chip after getting it done.
FULL VS. PARTIAL WRAPS
Full wraps: Are complete coverage of every part of the car, including the hood. The benefits of a full wrap include turning your vehicle into a moving billboard, allows you to change the color of the car, is more captivating and easily seen while on the road,
Partial wraps: These wraps are only seen in certain parts of your vehicle. The best kind of partial wraps is the ones that transition between the car's color and the graphic to provide a seamless design.
SHOULD I GET A WRAP?
If you have a company or business that you want to advertise while in and out of the office, your best bet is to get a wrap for your car! ALTIUS Graphics can prove the best fleet wraps in the Greater Houston Area. Make sure you reach out to us through our website altiusgraphics.com or call us at (832) 500-5160 to get a quote today!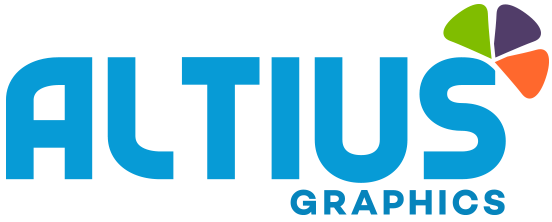 https://altiusgraphics.com/wp-content/uploads/2020/12/pexels-vojtech-okenka-392018-scaled.jpg
1707
2560
Siddhartha Nayak
https://altiusgraphics.com/wp-content/uploads/2019/12/mm-logo.png
Siddhartha Nayak
2020-12-11 19:00:01
2022-11-03 00:20:40
Choosing the Best Vehicle Wrap