What is new in the car wrap industry?
It's 2021 and there are so many new things going on in the world of car wraps. We decided to highlight a few things that we thought would be interesting. According to a recent market research report, The U.S automotive wrap films market size is thought to reach up to 3.6 billion USD by 2027. Seems that so many businesses are seeing the opportunities of marketing when it comes to wrapping your fleet!
"The market is expected to expand at a CAGR of 17.4% from 2020 to 2027. The growing trend of company spending on automobile advertising and offering sponsorships to the automotive race team in order to increase the visibility of the company is expected to drive the market." – Yahoo! News
The first thing we would like to bring up is the newest NuTec TRV2 Ink. This was designed as a back-to-back replacement for Roland inks. This in particular is said to have a low-smell and be more environmentally friendly. You also don't have to worry about fusing the ink when converting from OEM ink. The NuTec TRV2 ink also offers superior abrasion and chemical resistance compared to other inks, making it less likely for your vehicle graphics to fade quickly. The substrates are also self-adhesive and flexible. This is just one of the many products we use here in our facility to ensure that your wrap lasts long and looks great.
Now, this item is not necessarily new to the market, but we wanted to bring it up anyway. 3M Edge-Sealing Tape is the perfect product when it comes to ensuring a long-lasting finish to your car decals. This tape is used to prolong the life-span of vehicle graphics and helps keep moisture from entering beneath the wrap itself. You don't want any chemicals getting underneath the edges of the wrap and damaging the body of the car, right? 3M tape is used in high-stretch areas of a fleet wrap, considering this part can be prone to falling off if not adhered to the vehicle correctly. It's also great to use on boat wraps and graphics because of the increased chances of water splashing against the decal.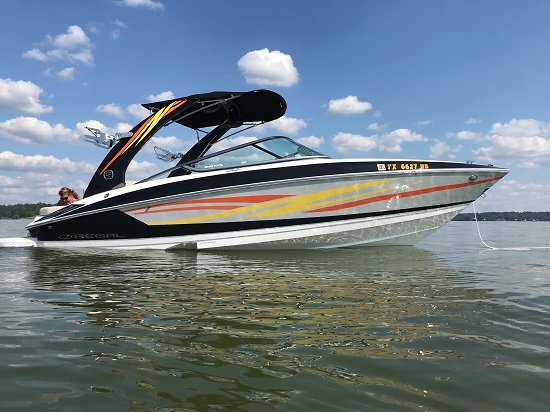 Ceramic coating is also another thing that we want to bring up. Also known as nano-coating, it is a liquid polymer and dries to form long-term protective coatings for your vehicles. The main ingredient is silica dioxide, which makeup up around 80% of the material. The idea of ceramic coating is based on the idea that it is a hard-drying substrate and creates a thick, glass-like appearance. It binds with the surface of your car's vinyl wrap semi-permanently, protecting it from minor damage. This is definitely something worth investing in.
Here at ALTIUS Graphics, we specialize in car wraps, decals, and more! Call us at (832) 500-5160 or visit us at altiusgraphics.com to get a quote on your fleet today. 
https://altiusgraphics.com/wp-content/uploads/2021/01/pexels-pixabay-163582-scaled.jpg
1707
2560
Siddhartha Nayak
https://altiusgraphics.com/wp-content/uploads/2019/12/mm-logo.png
Siddhartha Nayak
2021-01-22 18:25:00
2021-01-20 13:36:40
Car Wrap Tech